This latest addition to our unique ShipArt™ Vehicle Wrap Public Art Program is something a little different to its predecessors. We had a lot of fun putting the design concept together for this wrap. We cut out selected features from several individual works of art by artist Lesego Seoketsa and edited them into puzzle pieces before arranging them across the body of the van.
With its message "Stop Running from the present … Now is the best place to be" this wrap has a feel-good factor about it and carries a motivational message too.
This collaboration came about through our sponsorship program with Makwande Art Residency and Undiscovered Canvas and features artwork created by Lesego Seoketsa during her Residency stay earlier this year. No.21 is the fourth in the series by an African artist, and the third from agency Undiscovered Canvas.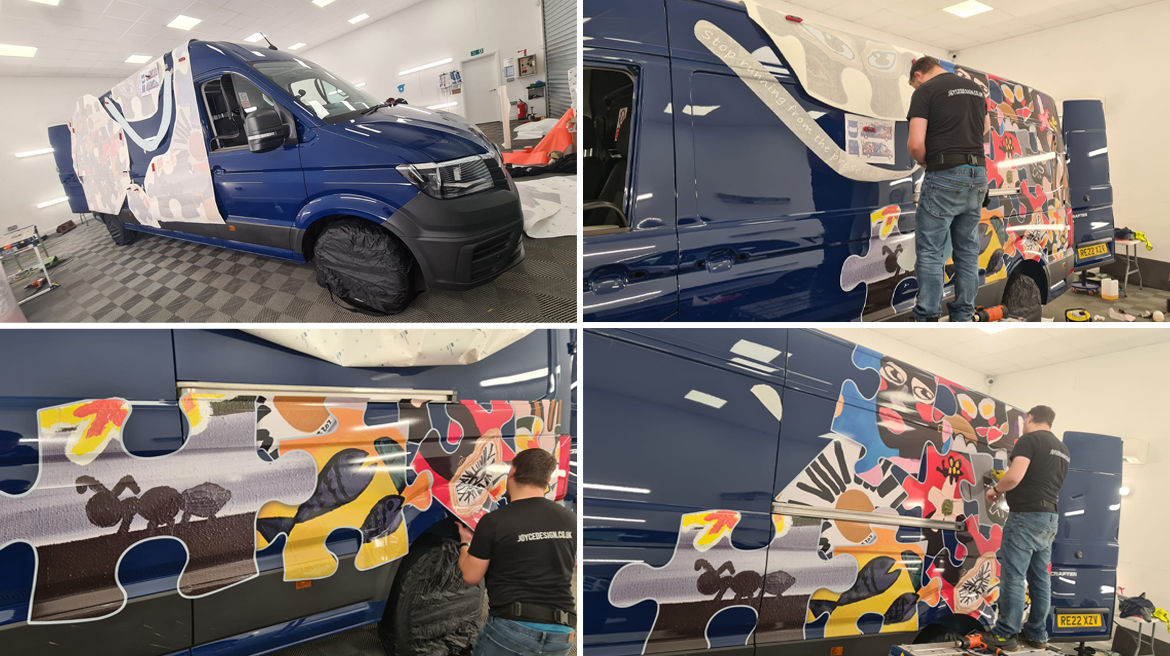 Lesegon Seoketsa #ShipArt vehicle No.21 – On the road and wrap in progress shots (at the Joyce Design studio)
Today No. 21 starts its job collecting and delivering artwork to and from our clients in the UK, and occasionally Europe. Keep an eye out for it.