Our series of Feature Friday articles were born out of a frustration with social media algorithms and the fight to be seen on the likes of Instagram. Realising that this was an issue for many others we decided to help with shout outs for selected artists or galleries many of whom offer something a bit out of the "ordinary".
Lisa-Marie Price – Artist
This week's Feature Friday share goes to London based Lisa-Marie Price, a genuine environmentally focused artist whose work observes big topics such as climate change, sustainability, ecology, and our food systems.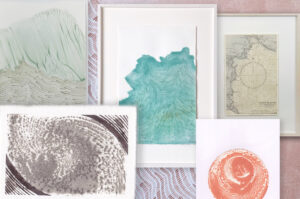 Artwork sourced from www.lisamarieprice.co.uk
Lisa puts her art where her mouth is, never using paint bought from shops but instead favouring handmade watercolours sourced from natural pigments all foraged from urban and/or rural locations.
The goal of her work which is currently split into six categories; Abstract, Journeys, Minis, Raw, and Smaller Work, is to raise awareness of the climate crisis and the importance of looking after our natural landscapes.
Where can you see and buy Lisa-Marie Price's work

Online – Her website is www.lisamarieprice.co.uk

In person – You will be able to meet her at The Other Art Fair between March 17 – 20th on stand 45, The Old Truman Brewery, Brick Lane.

On Instagram – @lisapriceart

If you would like to be considered for one of our Feature Fridays, please email marketing@flightlg.com