Our series of #FeatureFriday articles introduces interesting artists and art forms to our online audiences. We are delighted to add Cotswold based artist Jim Pilston – who produces exquisite papier-mâché, mixed media, and acrylic painted three-dimensional pieces – to this series.
We came across his work on @thatartgallery during an exhibition held before Christmas. His pieces have a magical charm about them, they are vibrant, spirited, full of mystery and…fun. That's a lot of adjectives to describe works of art, but that's the aura they produce.
A bit about Jim Pilston and his art
"As an artisan, I get a thrill out of creating something magical, and perhaps sacred."
The work he creates is very instinctive. When starting, he has a vague sense of an intended outcome, but he begins working on a piece and just sees who emerges. An angel, devil, god, or monster. The materials he uses are almost entirely sourced within a mile or two of his home. They are found materials that are repurposed and recycled. The paper is from the used paper recycling process, the structures are made from scrap wood and plastics such as discarded estate agents signs and, in the main, the paints and varnishes are the incorrect mixes and "mis-tints" from paint manufacturers and DIY stores.
Examples of artwork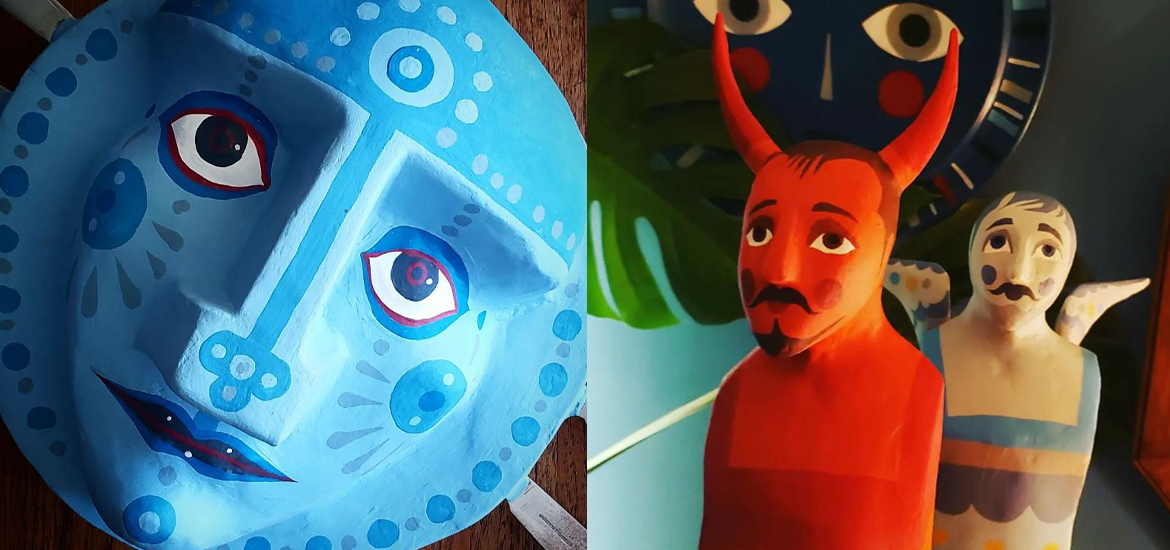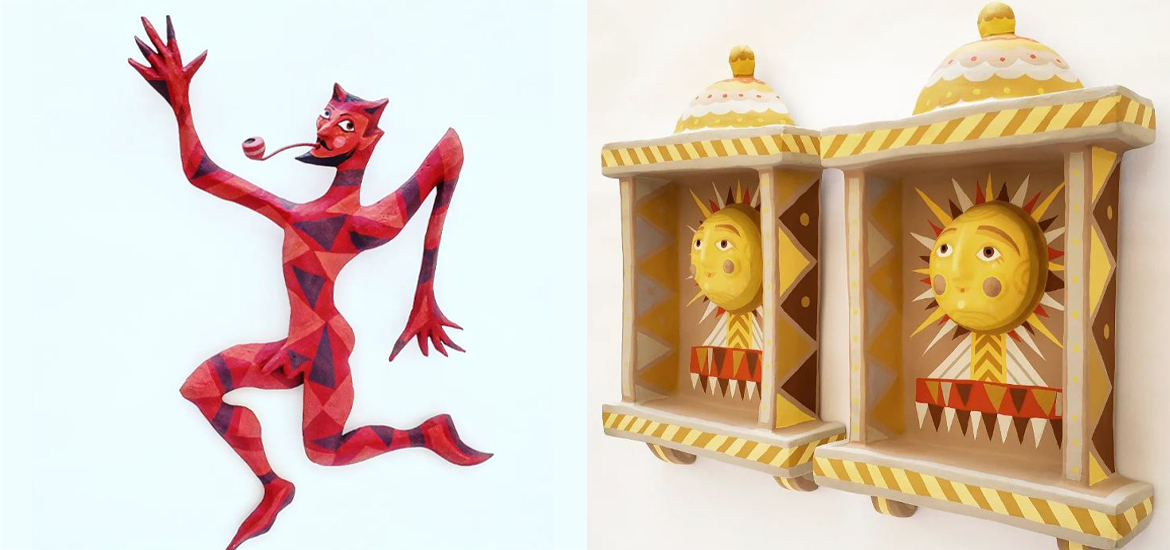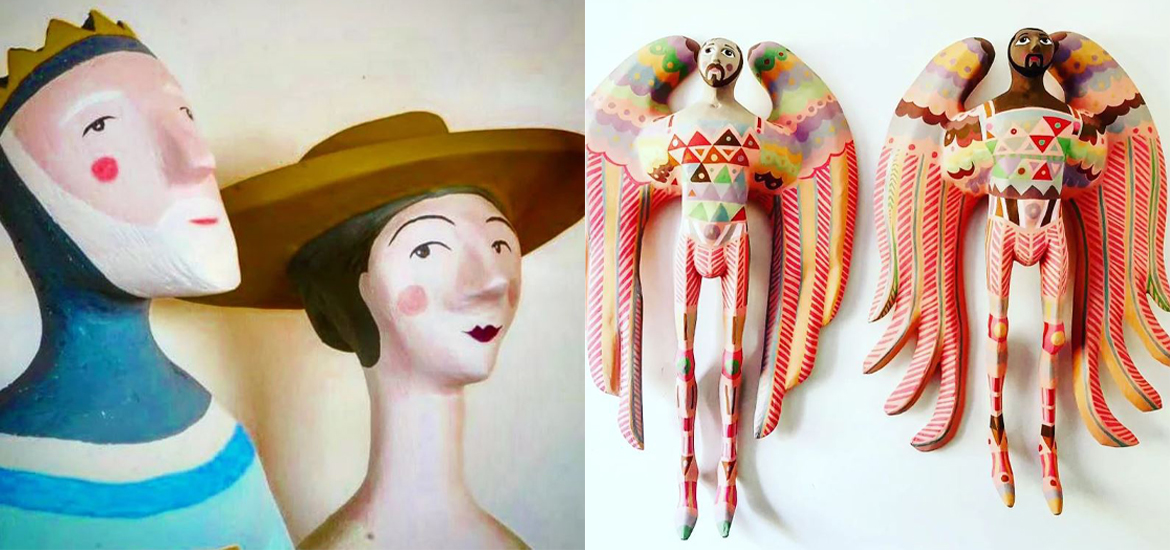 Images sourced from Jim Pilston's Instagram feed
Where can Jim's work be seen?
Jim has let us know that he is working on a couple of shows. Once he has firmed things up, we'll let you know the details.
Website: www. jamespilston.com
Instagram: @jimpilston