At the recent Saatchi Gallery "StART" exhibition Hana displayed a wonderfully vibrant selection of artworks as well as information on her pigment making processes.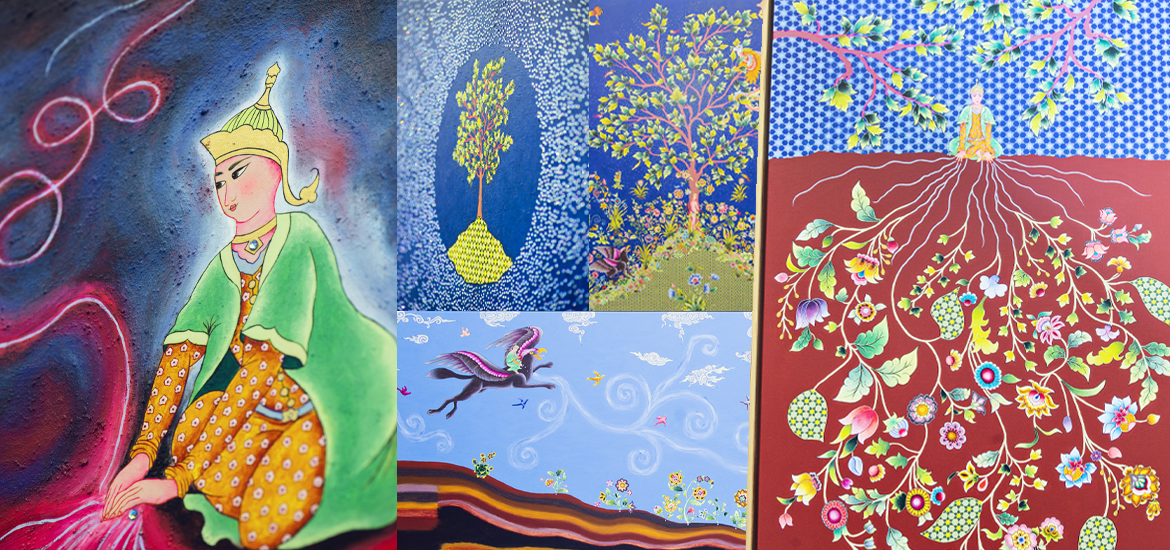 The final pieces are the conclusion of a long creative journey drawing inspiration from her spiritual understanding of the earth as well as her Iranian ancestry, ancient Persian stories, and poetry. The amazing colours and textures of her work are all a result of her own understanding of creating paint – by foraging for different coloured soils and minerals, crushing them into powders, mixing with oil or water and creating the pigments for paint which remains textured on the canvas to give that feeling of 'earth'.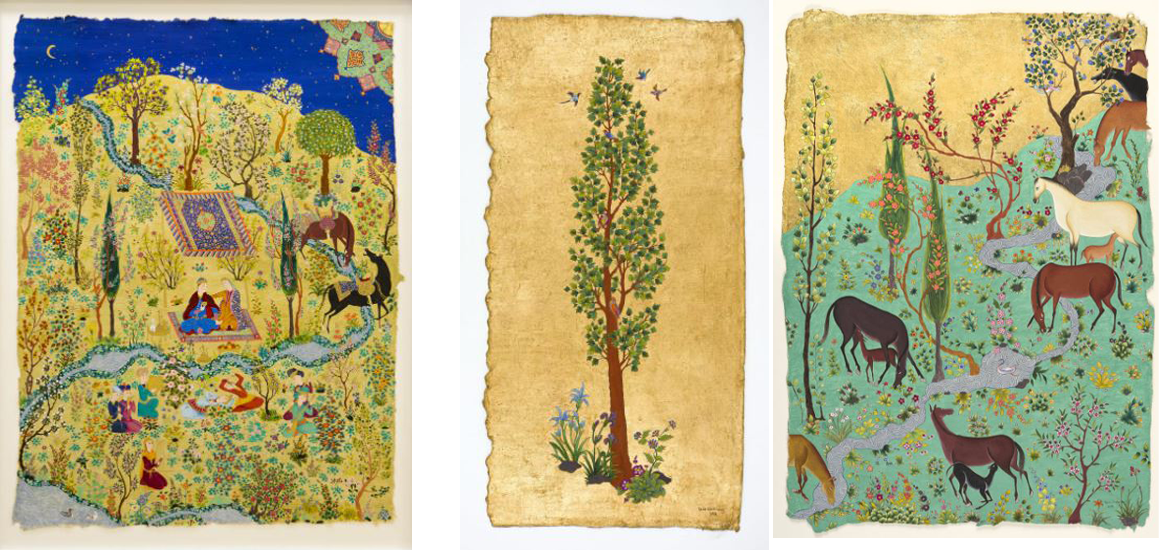 Images sourced from Hana Shahnavaz's website
Further back
Hana graduated with a distinction in her 'Masters of Arts: Visual Islamic & Traditional Art' in 2017. She was awarded a Ciclitira Prize which was presented by the then Prince Charles. She has had a series of successful solo and group exhibitions and has had success with audiences across the globe.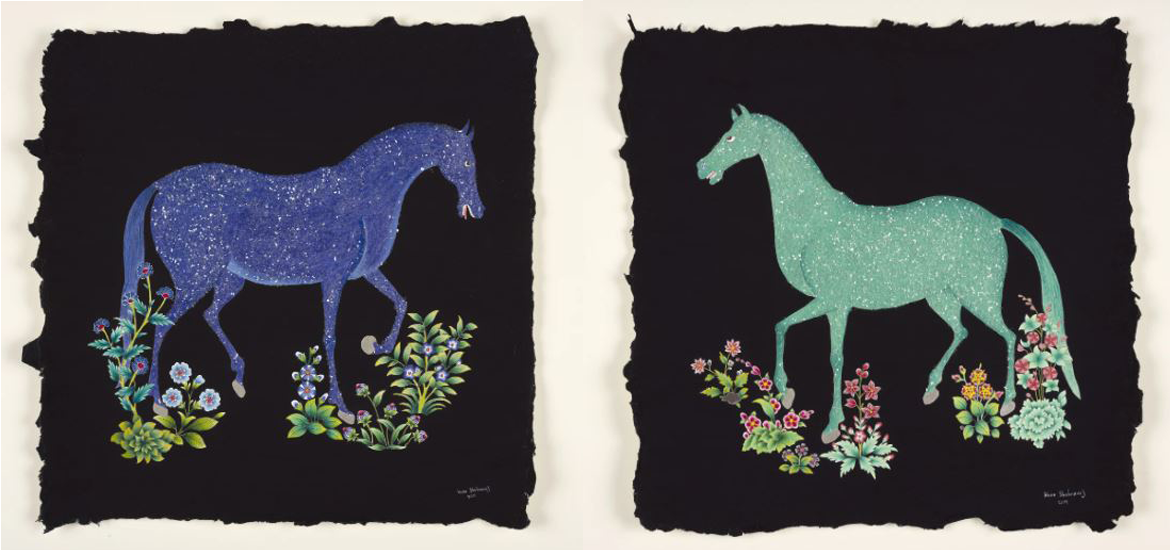 Images sourced from Hana Shahnavaz's website
Where can Hana Shahnavaz's work be seen?
Website: https://www.hanashahnavaz.com/
Instagram: @hana.shahnavaz
Twitter: @hana_shahnavaz
Hana Shahnavaz's Interview with BBC Persian – HERE

Images sourced from Hana Shahnavaz's website