Our series of #FeatureFriday articles introduces interesting artists and art forms to our online audiences. We are delighted to add Iranian American artist Fara Thomas – who is based in Nevada and is known for her beautiful epoxy resin paintings and sculptures – to this series.
During our recent visit to the StART art fair held at the Saatchi Gallery in London, we enjoyed the beautifully layered patterns, the abstract colours, and the glass-like lustre of her artwork all of which are a treat on the eyes and senses. Reflection and transparency are key characteristics of her creations and looking into the depths of each piece has a seemingly calming effect.
A bit about Fara Thomas
Fara was raised in Iran before moving with her family to America in the late seventies. Although her heart was in the arts early on, she followed the wishes of her parents and spent many years studying, graduating, then working in a different field.
Unfortunately for Fara, but not for the artworld (as we wouldn't be enjoying her work had it not happened), Fara had a skiing accident and as a result was not able to continue on the career path that she was on. Instead, she pursued her love of art and is now exhibiting on an international scale. (Below is a list of galleries where you can see her work).
Taken from a paragraph by 'The Curious Frenchy' Fara says about her work:
"My art is about life, with all its textures and layers, expressing love of the movement, energy and depth that exists in our everyday lives."
Examples of Fara's work
Tinted resin
Her tinted resin pieces are layered on wood panels such as Elm, Sweetgum, Walnut, and Mahogany.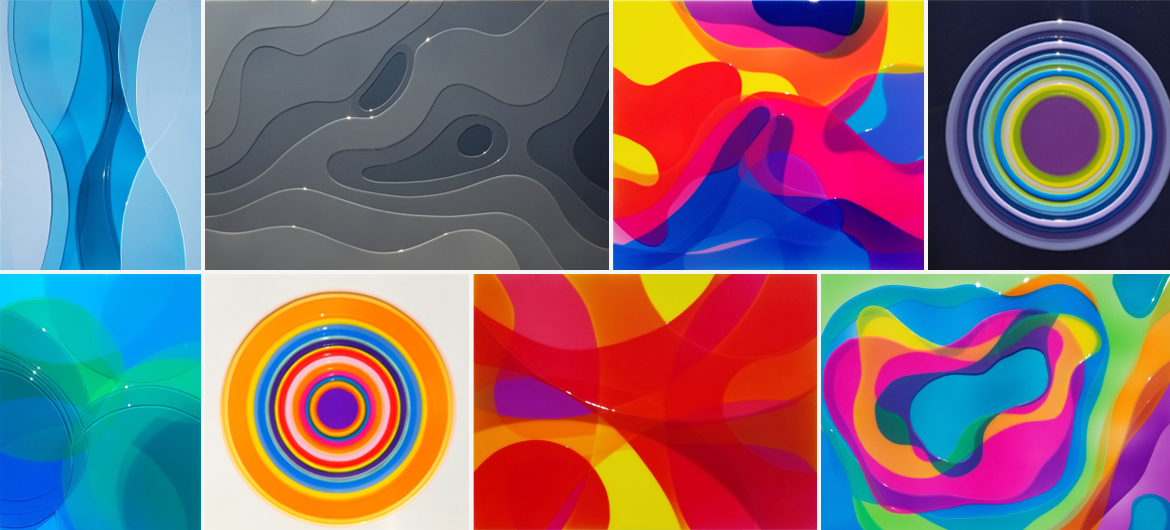 Sculptures
Where can Fara Thomas's work be seen?
Select Gallery, London, United Kingdom
Rubine Red Gallery, Palm Springs, CA
Thomas Anthony Gallery, Park City, UT
Kahn Gallery, London, United Kingdom
The Gallery at Four India Street, Nantucket, MA
Website: www.farathomasart.com
Instagram: @fara.thomas.art