…
Can Art Fairs provide a solution that allows disabled artists a way to show their work at an event and interact with interested parties at the fair from their homes?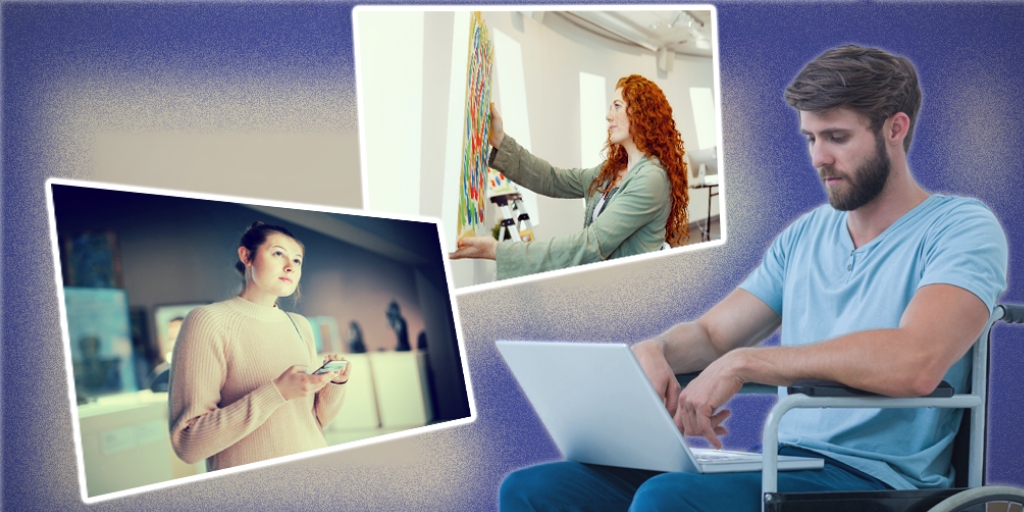 We all know the benefits of face to face interaction at art events, and having potential buyers see artwork 'in the flesh'. However, what do you do if you want the visibility an Art Fair can offer, but are unable to attend due to their disability? Think of all the wonderful art and artists we don't get the chance to experience due to their inability to take part. Our loss!
One artist that we have built a great relationship with is Darren Hall who is becoming a growing presence on the art scene, and a voice for disabled artists. What's appealing is his openness about his own disabilities, and his gentle approach to get answers for himself and on behalf of fellow disabled artists.
Darren was involved in a serious road accident, the incident changed his life forever in two very distinct ways. He was left physically disabled and suffers from PTSD. It also marked the start of his becoming a full-time artist.
Over time Darren's mental health issues and the skills he developed as an artist resulted in a distinctive style that is drawing a lot of attention. In 2018 he made the decision to actively sell his work, but he immediately met with a whole new set of challenges. One major issue was not being able to attend Art Fairs in person to promote himself and his art.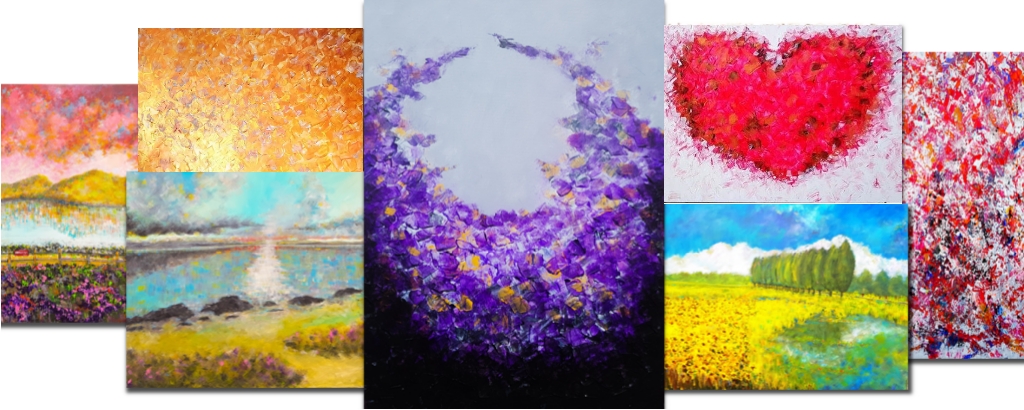 Darren Hall Artwork
In his own words – Darren Hall – Artist
"I have certain medical ailments, mobility, and mental health issues, that positively feed my style of art, but it also hinders my ability to socialise. I can no longer drive so altogether there is no way I can attend events which has an adverse effect on my ability to progress my love of art into a career. I'd like to stop this being a barrier for me, and others like me.
I'd like the opportunity (with the help of Flight Flight Logistics – ShipArtTM) to help Art Fair organisers develop a solution that allows disabled artists who can't attend their event, a way to show artwork, and be able to interact with interested buyers onsite."
Flight Logistics – ShipArtTM
We have our own ideas for a solution, but we welcome ideas or feedback from artists and fair organisers.