Dedication to our Net Zero 2030 pledge and extensive research into finding the most appropriate organisation to support us with a carbon offset program took us to Forests Without Frontiers' front door and an important longstanding partnership.
In a recent blog hosted on our partners website Forest Without Frontiers highlight the different ways in which businesses work with them. Our MD is featured, and the following has been taken directly from the blog. (Please note that at the end we have provided a link to the full article).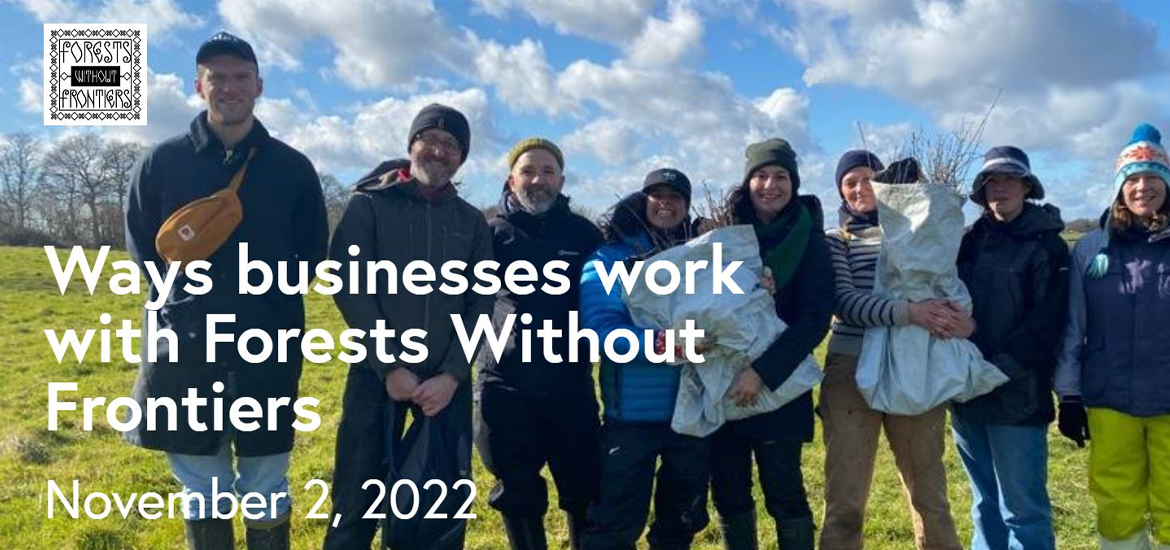 Image sourced from Forests Without Frontiers' blog
Flight Logistics
Flight Logistics provides global distribution solutions to all business sectors with a specialist ShipArt service for the art world – including artists, collectors, galleries, exhibitors, and museums.
From www.forestswithoutfrontiers.org
Tracey Brown from Flight Logistics
Forests Without Frontiers works with Flight Logistics to help balance the carbon generated per shipment by planting trees, estimating the number to be planted to sequestrate CO2 emissions. Flight Logistics provide the number of shipments and mileage and FWF calculates the rest (see our Frequently Asked Questions for how calculations are made).
"Flight Logistics decided to partner with Forests without Frontiers after a year's extensive research into various tree planting and re-wilding schemes," said managing director Tracey Brown.
"We were seeking an environmental partner with an already proven and audited record of planting, but more than that we wanted a partner that could demonstrate the involvement of the extended community and create a programme that considered all the elements of environment, sustainability, wildlife, and longevity around their schemes. We wanted a considered holistic approach to our carbon offset programme and Forests offered us that."
"As a company in the transport sector we are acutely aware of the fact that reputationally we are a 'dirty business'," she added. "We have long had a CSR policy in place – several years before the recent trend towards reducing corporate carbon footprints and the drive towards net zero. We are committed to the net zero 2030 pledge through first reducing our carbon footprint as far as is possible and only then mitigating what cannot be reduced through the partnership with Forests. We fully appreciate that offsetting should be complimentary to reducing actions, not instead of reducing actions."
Forest Without Frontiers blog
To read the full article on the, please click here