Contemporary British artist Dan Rawlings currently lives and works in Gloucestershire. He is best known for his sophisticated hand cut metal sculptures that he creates from a mix of unwanted and unloved objects including vehicles, planes, saws, petrol pumps, silos, fire extinguishers, and plenty of road signs. After the cut outs have been made, beautifully shaped trees and plants are left, intricate detail is added using specialised tools. When on display Dan often uses lighting and shadows to add emphasise to the shape and to create an ambience.

Dan's work is influenced by environmental concerns. As described on his website, a "sympathy for unloved and forgotten relics and a fascination with nature's resilience have inspired him to create visions of a world where man's impact is being slowly reclaimed by nature."

One of our favourite projects which used the wreckage of a van, was Dan's Chelsea Flower show piece for Saatchi Gallery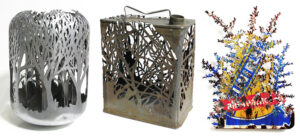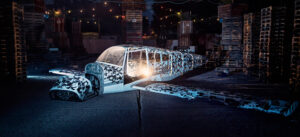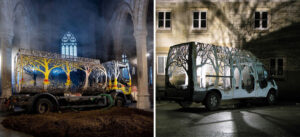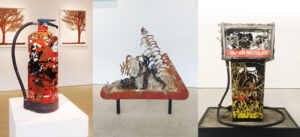 Imagery from Dan Rawling's website and Instagram


Where can Dan Rawling's work be seen?
There's a show currently at La Vallee in Brussels. Dan has also told us that he is also showing many new pieces at the Urban Art Fair in Paris next month with Galerie Openspace.

For more information, images of previous work, details of collections, and exhibitions, see below.

Website: everyact.co.uk

Instagram: @danrawlings64

Facebook: @danrawlingsart


About our #FeatureFriday posts
Our series of #FeatureFriday articles introduce interesting artists and art forms to our online audiences. It was a frustration experienced with social media algorithms that led to the start of this series. Realising that this was an issue for many others we decided to help with shout outs for selected artists or galleries many of whom offer something a bit out of the "ordinary".