South African artist Phumzile Buthelezi submitted a piece of artwork titled "Ngima nawe, sima nawe" to our recent vehicle wrap open call. We immediately felt, "this is it!". After almost 12 months in global lockdowns one way or another, and for our 30th anniversary year, we were looking for an artist with an uplifting message of positivity and joy.
The image for the wrap is an amalgamation of 2 of her recent works of art – "Ngima nawe, sima nawe" – "I stand with you, we stand with you" and "Zithole" – "Find yourself" – part of the "What makes us Human" series.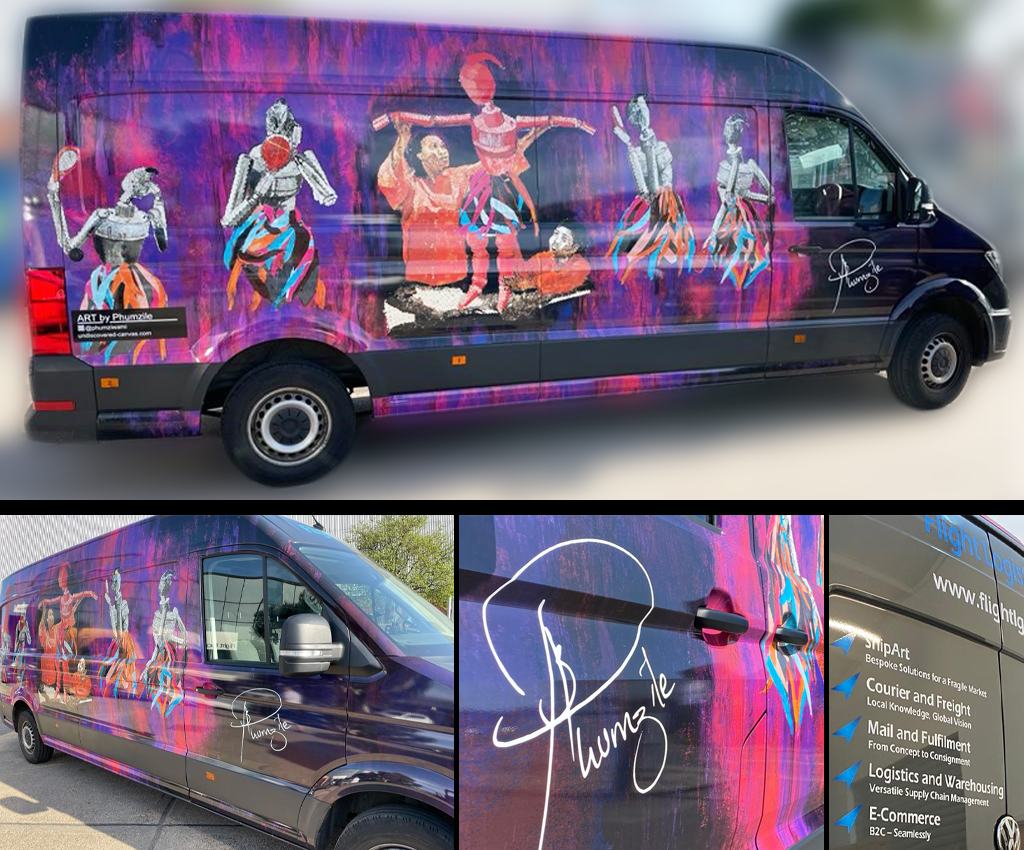 Ready and on the road – Phumzile Buthelezi's artwork on #flightlgart vehicle No.17
"What makes us Human" rather than humanoid is our emotional capacity to provide both the physical and mental support to stand together. After a year where we have globally been asked to confront our humanity (or lack of it) through the impetus of the BLM movement and the pandemic, Phumzile's message is one of hope and celebration – circling back with a strong alignment to our original theme.

Artwork by Phumzile Buthelezi
Phumzile works in mixed media and upcycled materials, she exhibits widely in South Africa and is represented in Europe by Undiscovered Canvas.