…
Over the years we have been able to support some incredibly worthwhile charitable causes by offering funds, our services, promotion through our social channels/articles, and other creative ways open to us.
As keen environmentalists we are especially happy to help when it comes to the protection and welfare of habitats and wildlife. When the opportunity came to support one of our clients (and #ShipArtAOW No.13 artist) Sophie Long, who set about raising funds to help the wildlife effected by the ongoing Australian bushfires, we were delighted to help by making a purchase…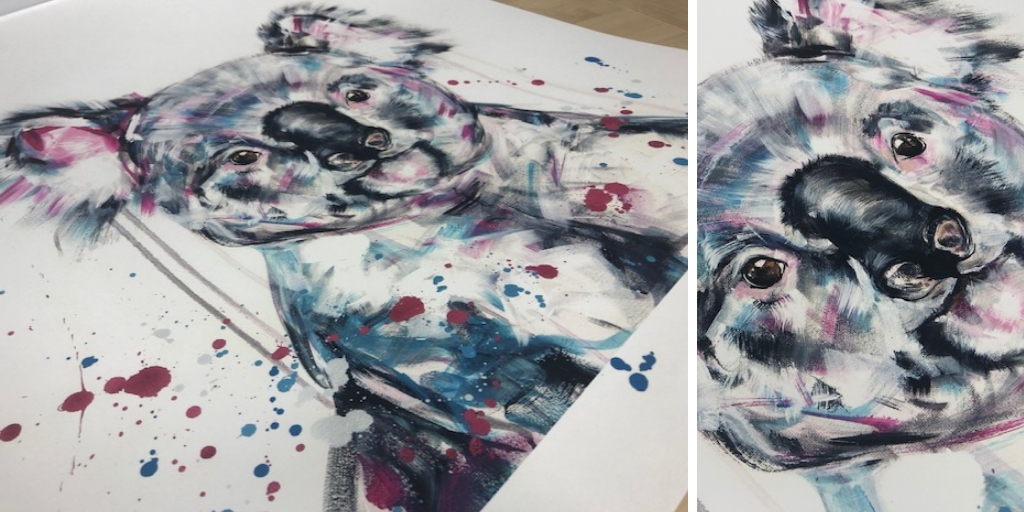 Our Sophie Long limited edition SAVE AUSTRALIA'S WILDLIFE Giclee Print
The artist has produced 100 prints of her beautiful koala painting and for each one sold, she has/will donate 75% of the profits to the Australia Zoo Wildlife Hospital Bushfire Appeal run by Australia Zoo Wildlife Warriors, (established by Steve and Terri Irwin).
Flight has purchased a print which will join other Sophie Long artworks hanging on our office walls as part of our growing office art curation.