…
For ShipArtTM vehicle number 13 we have decided to go back to where it all began for us – Bristol. 10 years ago our ShipArtTM services grew out of the emergence of the Bristol Street Art Scene and the most iconic street artist ever! We are celebrating our official 10th year with a new collaboration with Bristol Artist Sophie Long – creator of exuberant animal portraits.



ARTIST SOPHIE LONG


What can we expect from Sophie Long?
Sophie's work is easily accessible to the public – on walls, homes, industrial sites and open air shows throughout the area. Sophie also creates endangered species "drops". Using "spray cans" (the tools of her trade) to create small pieces of art to leave around Bristol as part of her "Bristol Poach" free art hunt.

Sophie works in acrylics and explores the boundaries of expressive art, usually in the way of exuberant animal portraits. Arguably she is perhaps best-known for her bees of which we have at least 3 in our Wokingham office and yet more at our private homes.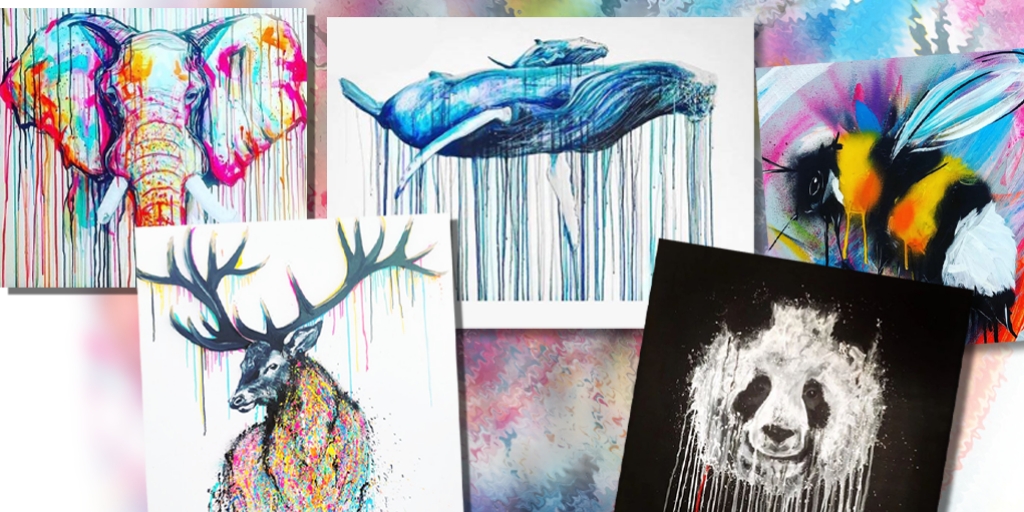 ARTWORK BY SOPHIE LONG


ShipArt™ – ArtOnWheels Fleet (#ShipArtAOW)
It's all about showcasing artwork in social environments by actively bringing it to the streets for all to enjoy. Through working with renowned artists like Sophie, Flight Logistics-ShipArtTM are achieving their objective.

Artists whose work currently features on our vehicles include: Dan Kitchener, D*Face, SNIK, The London Police, Jim Starr, Adelaide Damoah, Natasha Kumar, Richard Orlinski and more recently Seaty.

We'll keep you updated with further progress. Follow us on any of the social channels as shown below, to keep abreast of this and other posts featuring appropriate and useful arty facts.