…
Below and showing off its new livery is the latest awesome addition to our #ShipArtAOW fleet. Thanks to Joyce Design for another great job applying the wrap. Vehicle No. 12 is on duty as of today and will be collecting and delivering artwork to and from our clients all over the UK, and occasionally Europe.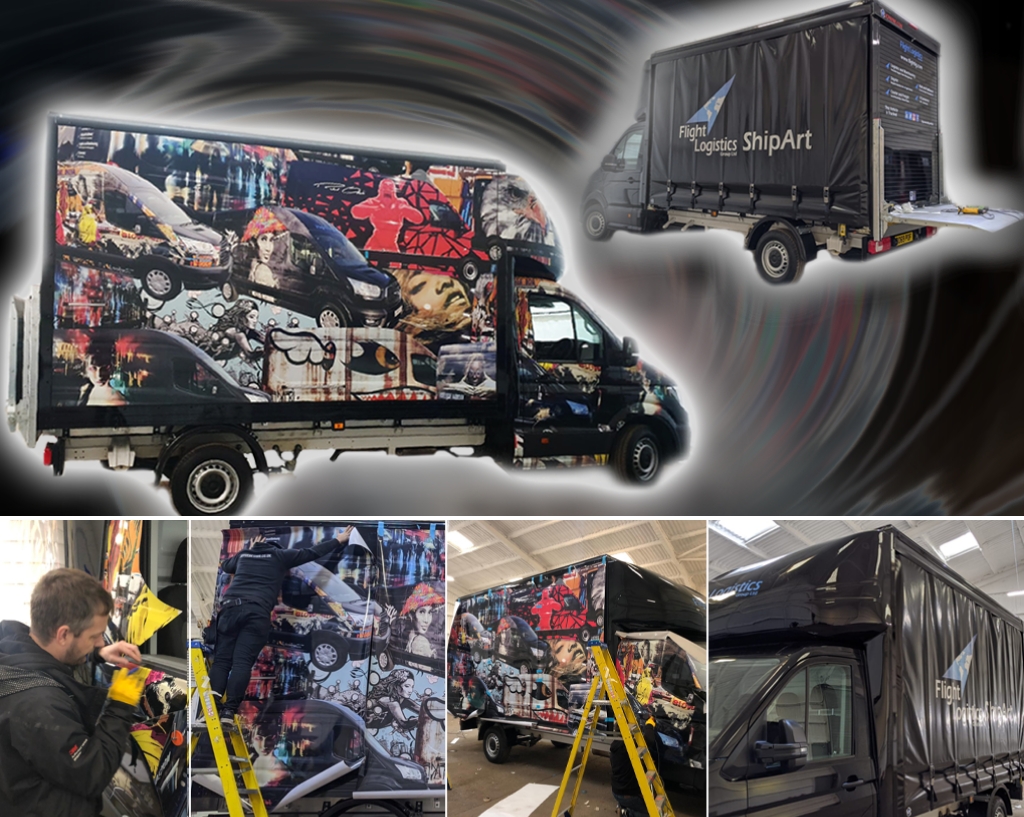 Specialist vehicle #ShipArtAOW No.12 above with its compilation of previous wraps !


Flight Logistics – ShipArt™ ArtOnWheels vehicle No. 12 offers a larger storage area than the others in the series, a side curtain and roller shutter back door to facilitate loading large items, a solid side for securing art safely, and a tail lift for those heavy and/or large objects!



About the #ShipArtAOW collection of vehicles
Major players in the world of global art handling, Flight Logistics – ShipArt™ own a fleet of special vans that feature stunning pieces of art donated by renowned artists. The purpose of the series is to democratize art by making it accessible to all.


Previous #ShipArtAOW artists include Dan Kitchener, D*Face, SNIK, The London Police, Jim Starr, Adelaide Damoah, Natasha Kumar, Richard Orlinski and Seaty. You can see their work on these wonderful vehicles as we collect and deliver artwork.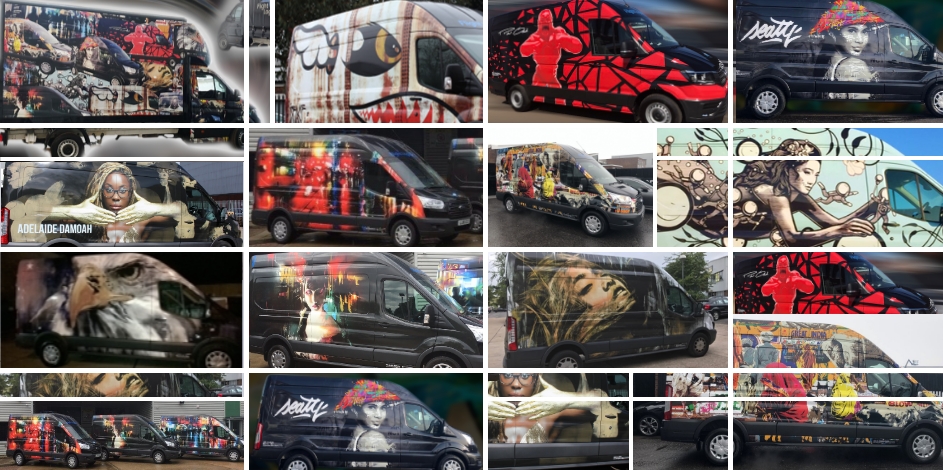 #ShipArtAOW vehicle series including D*Face, Dan Kitchener, SNIK, Jim Starr, The London Police, Adelaide Damoah, Natasha Kumar, Richard Orlinski and Seaty


Keep an eye out as you go about your business, and please do take a photo and post it on line, we'll watch out for it!