…
The latest awesome addition to our #ShipArtAOW series, (vehicle number 10) is ready and will be bringing colour and intrigue to the streets from today as it goes about its business collecting and delivering artwork to and from our clients all over the UK, and occasionally Europe.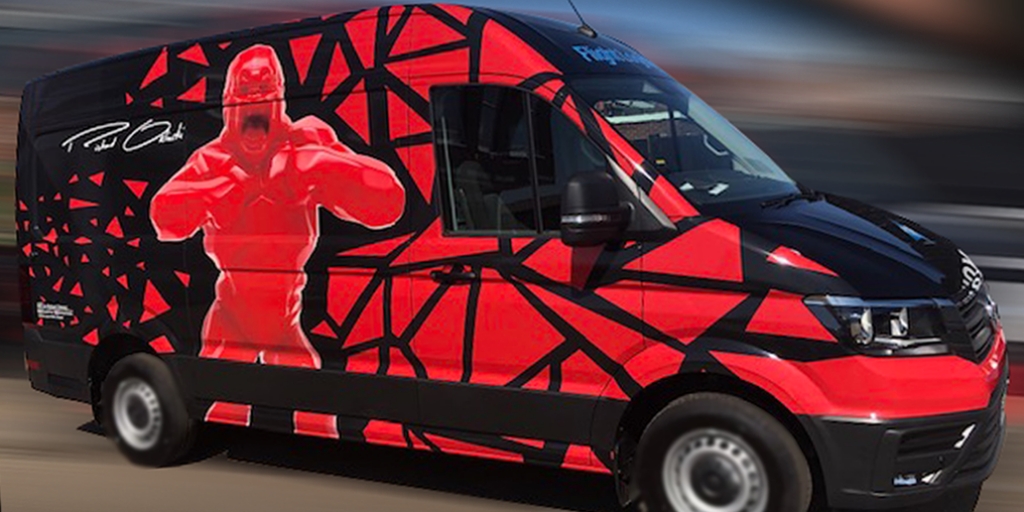 Richard Orlinski #ShipArtAOW vehicle No.10 – and artwork being applied by Joyce Design Ltd


About Richard Orlinski's Born Wild© concept

Violence is in nature, it is vital, but Richard Orlinski also knows that beauty can turn violence into positive emotion. Through the Born Wild © concept, Orlinski questions the transformation of a primordial instinct into a civilized emotion. The vectors of this metamorphosis are the aesthetics of the work, the search for perfection of the sculptor and the perception of the spectator.

A proponent of art accessible to all, Orlinski draws from the popular imagery icons that serve his purpose. Simple but strong figures that evoke animality and savagery, while maintaining an almost hypnotic beauty. Richard Orlinski touches the audience by acting on childhood impulses, on archaisms.

Major players in the world of global art handling, Flight Logistics – ShipArt™ own a fleet of special vans that feature stunning pieces of art donated by renowned artists. The purpose of the series is in tune with Richard Orlinski's desire to democratize art by making it accessible to all.

Previous #ShipArtAOW artists include Dan Kitchener, D*Face, SNIK, The London Police, Jim Starr, Adelaide Damoah and Natasha Kumar. You can see their work on these wonderful vehicles as we collect and deliver artwork.

#ShipArtAOW vehicle series including D*Face, Dan Kitchener, SNIK, Jim Starr, The London Police, Adelaide Damoah, Natasha Kumar, Richard Orlinski, Seaty, Sophie Long, Daivid Aiu, and Flight's own design in celebration of artists in the collection


Keep an eye out as you go about your business, and please do take a photo and post it on line, we'll watch out for it!