The wait is over, it's done it's ready and it's out on the streets! Flight Logistics – ShipArt™ ArtOnWheels vehicle number eight will be turning heads as it goes about its business collecting and delivering artwork to and from our clients within the M25/London area.
Adelaide Damoah artwork on Flight Logistics ShipArt™ ArtOnWheels Vehicle
Adelaide Damoah a British performance artist of Ghanaian descent who uses her body as the starting point for much of her work, is the eighth artists to collaborate with Flight Logistics – ShipArtTM to produce a masterpiece to brighten up our roads.
It has been said that Adelaide uses 'Promethean fire of her mythopoetic thinking to magically produce artistic images that function as 'crucibles'". Add into the mix, automotive graphic specialists and award-winners Joyce Design Ltd who promise "to find a creative way to help you "stand out head and shoulders above your competition". The result is spectacular.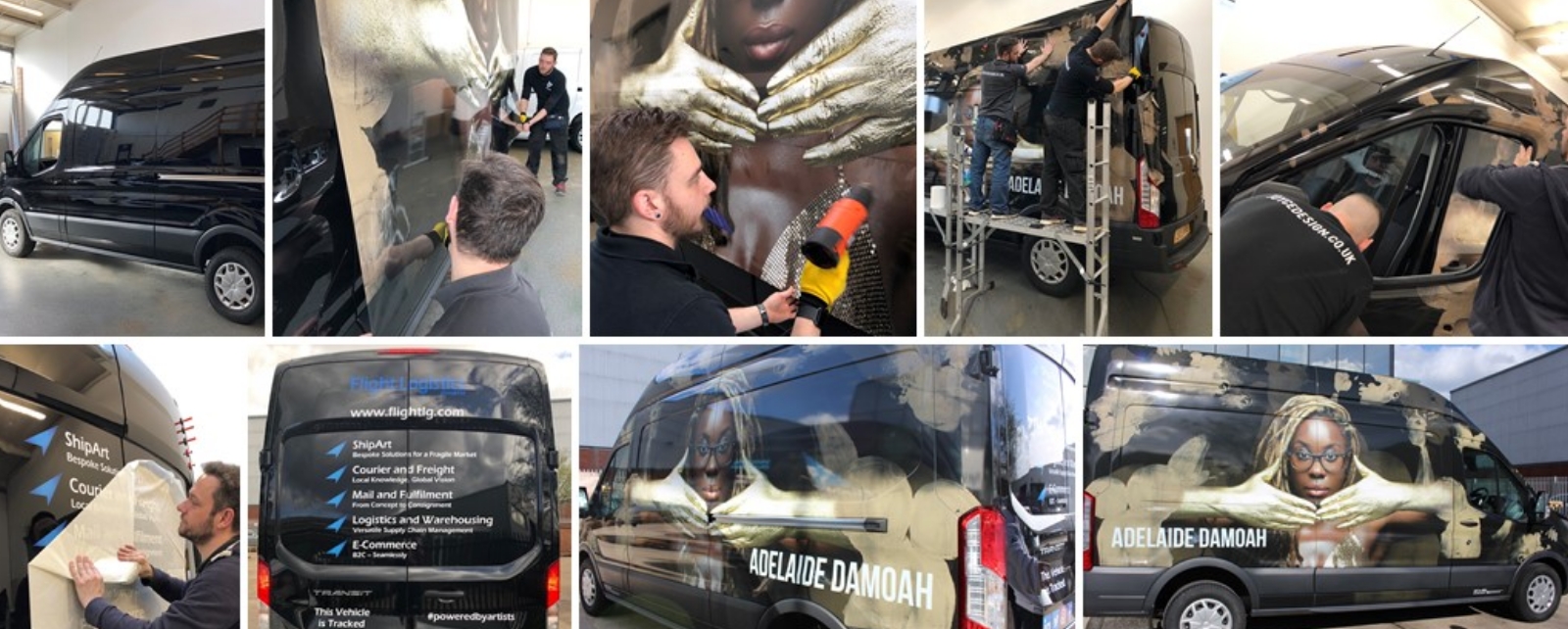 Artwork being applied by Joyce Design Ltd Vehicle
Major players in the world of global art handling, Flight Logistics – ShipArt™ actively work with renowned artists to help make art accessible to all by literally bringing it to social environments through their ArtOnWheels series, introducing art to audiences that may never have stepped inside a gallery or art fair.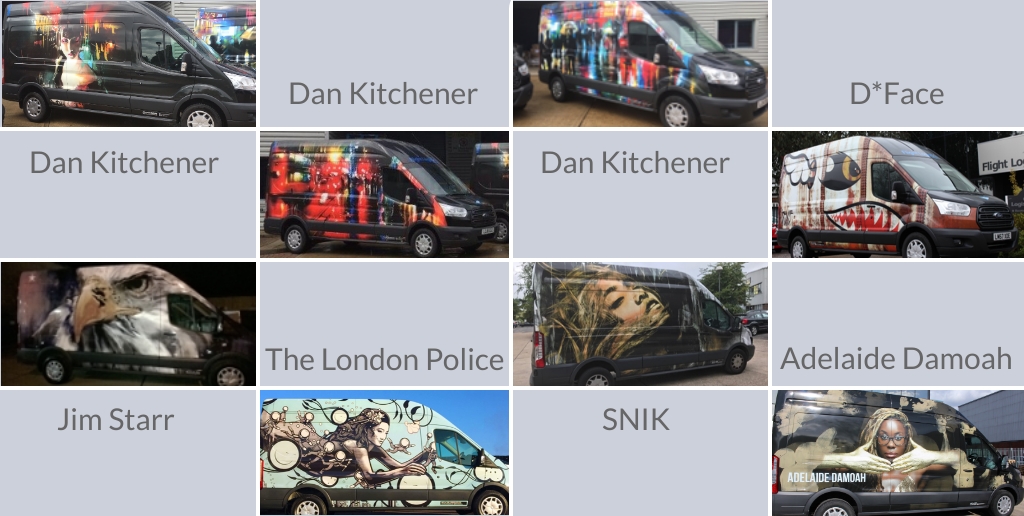 Full line up of ShipArt™ ArtOnWheels vehicles including Adelaide Damoah
Keep an eye out as you go about your business, and please do take a photo and post it on line, we'll watch out for it!