…
We're very excited to announce that today marks the unveiling of ShipArt™ ArtOnWheels vehicle number 8.
As we type this article, a brand new Flight Logistics vehicle sits in the studio of the amazing Joyce Design, (recent winners of the 3M Commercial wrap of the year award) awaiting the application of its masterpiece donated by contemporary artist Adelaide Damoah. Watch out for progress posts of the wrapping across our social media today.

Adelaide Damoah


ShipArt™ – ArtOnWheels
Nobody finds delivery vehicles of any interest what-so-ever, except of course if it's one of ours.

Through ArtOnWheels, Flight Logistics – ShipArt™ (a major player in the delivery of artwork globally) is actively helping to make art accessible to all. By working with renowned artists like Adelaide Damoah, we are able to showcase artwork in social environments by actively bringing it to the street. What could be more accessible (and free!) to the public than a fleet of vehicles sporting the artists imagery whilst on our roads?

Our participating artists love it too. It allows them to reach audiences that don't traditionally visit galleries or places of art, improving their profile, broadening their audience, whilst overcoming some of the traditional preconceptions of art being "exclusive".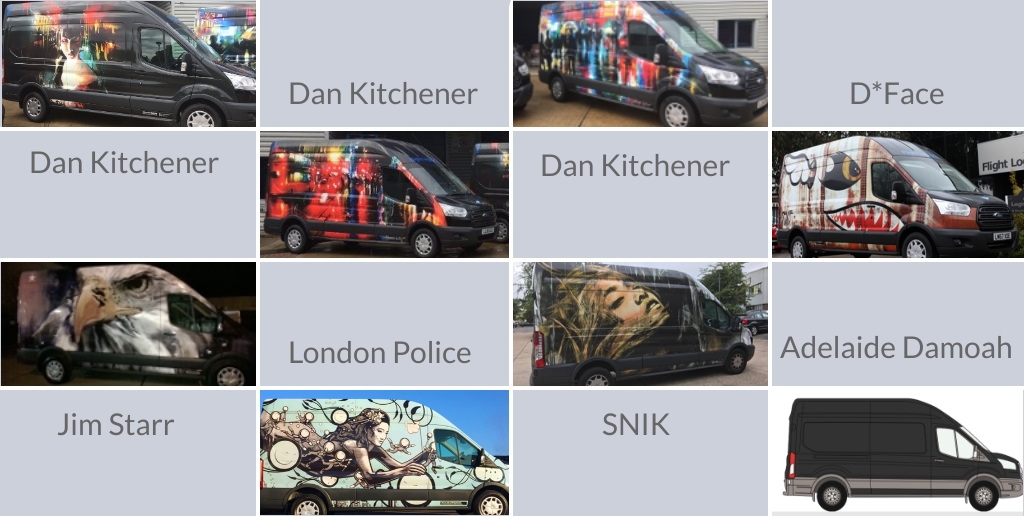 Artwork donated by named artists / Liveries by Joyce Design


About Adelaide Damoah

Adelaide Damoah is a British painter and performance artist of Ghanaian descent who uses her body as the starting point for much of her work. Themes of particular interest include feminism, colonialism, religion and spirituality. She lives and works in London and is a founding member of the BBFA (Black British Female Artists Collective).

We hope you are as excited as we are to see her work displayed on ShipArt™ vehicle number 8 on the road after today.




Follow us on social media for updates and progress.