Challenging delivery requests (such as getting a pair of fragile baboons or a full quota of exhibition paraphernalia) safely to the other side of the world, require an experienced logistics company with highly skilled and trained staff, bespoke fragile services and a global network of local and dependable partners. At Flight Logistics we don't just provide delivery solutions for the more mundane mail and parcels, but as an expert global logistics company we thrive on "challenging and complex" requests.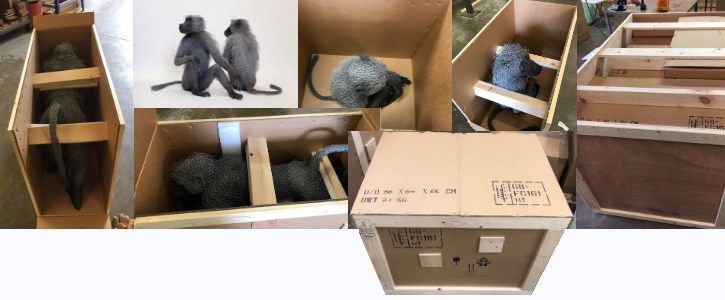 We are in demand because we can and do provide effective end to end solutions for highly specific deliveries globally. That's why we're first choice.
If you're looking for local, national, or international shipping requirements to deliver on the above, you need a credible logistics company offering a range of services and delivery solutions. We understand how international shipping markets operate and are constantly monitoring and exploring new opportunities and benefits to enhance our offering.

Our range of services are entirely unique, extensive and managed in-house
They include but are not limited to the following:
Fragile handling services
Courier Services
Freight services for larger and multipiece consignments
Marketing support
Through exercising the old proverb of "thinking outside the box", we succeed in supporting our clients with their complex and fragile shipping remits.