Tracey Brown – Buying and selling art – A Buyer/Collector's perspective
This is the second guest blog in a series of articles featuring responses from both buyers and sellers in the art sector.
See further articles here
Do artists and galleries receive more interest and better sales at art fairs, in the art gallery, or selling art online? Does one drive footfall to the other? Do you simply get a different type of buyer at an art fair rather than a gallery? Do you get a lot of viewings at art fairs but not many sales? And where do online art stores enter into things and how successful are they for selling art? What makes one succeed over another?



TRACEY BROWN – ART BUYER/COLLECTOR
Our next contributor is Tracey Brown. Over the years Tracey has created a diverse collection of contemporary art, with work from known artists as well as unknown or emerging artists, although as she will explain, they are not "unknown" to her at the time of purchase.
Although Tracey's always been interested in art (studying it at school, college and then History of Art as a subsidiary course whilst at University) her real passion for art and serious collecting developed in line with the progression of her organisation's art handling services and interaction with artists over the past 8 years in particular. Due to her role as Managing Director of Flight Logistics-ShipArtTM   – she is very fortunate to see some amazing artwork passing through the offices and shipping networks, and has even had art donated to the office where they are put on display.
Tracey is well placed therefore, to offer valuable insight from a buyer/collector's perspective.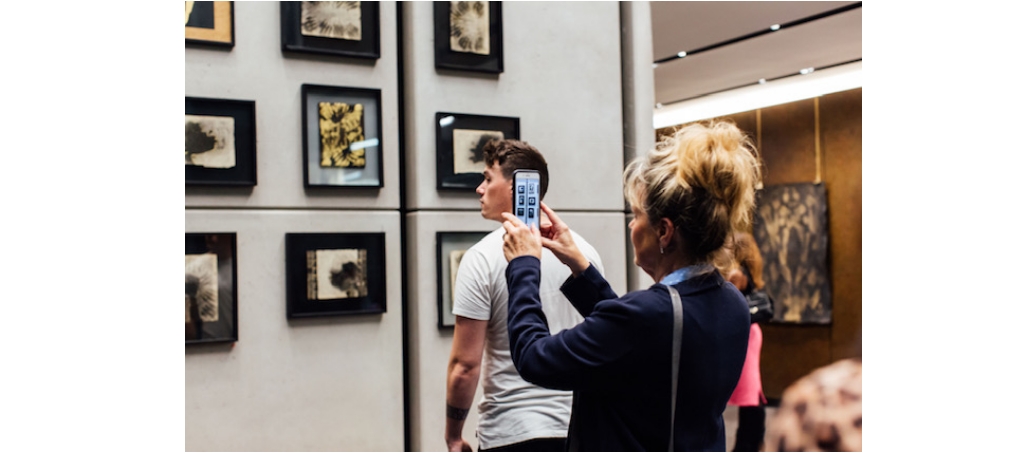 >
Read Tracey's insightful views:
"For some the decision to buy is built purely on the visual attraction to a piece of art – for me this element is not enough on its own as my decision to buy in most cases goes beyond this. Through my work, I get the opportunity to attend plenty of shows, galleries, opening nights, art fairs and be an active part of the art community. Each of these types of events gives me the opportunity (in their own unique way)  to gain perspective on the artist, their background and what drives their creativity. It's these additional elements of the process which enhances my understanding and appreciation of a piece of art before I consider it as an addition to my collection.
For example, an artist who really inspired me to start collecting was Dan Baldwin. Having seen his work, I started researching and looking at more of his art online and visited a couple of our gallery clients who had some of his pieces on display. I was gifted a signed copy of Dan's book, "Dan Baldwin – 23 years" and was totally smitten by the large ceramic vases in particular that he was creating at that time. I approached Dan about buying a piece of ceramic art and consequently ended up meeting him down near his base in Brighton. He had created 2 totally bespoke and personalised hand painted earthenware vases in precious metals which I subsequently bought ! Over lunch we discussed Dan's artistic journey including many years of creativity without recognition, his background and his influences. I was hooked and 5 years on I not only have a serious art addiction, but because I have a connection with the artist, I will always be drawn to his art and have since added to my Dan Baldwin collection.

Part of Tracey's collection. Work by: Dan Baldwin, Natasha Kumar, Andrew Miller, Anna Laurini, Adelaide Damoah
Of course, it's not always possible for an artist to show that amount of commitment to an individual buyer, but even a little goes a long way. Some buyers like to feel connected – certainly that is true for me.
I still research and buy art in the same way (background provenance and meeting artists where possible), whether that be at an art fair or at a gallery event or in the studio. Without sounding too "spiritual" art has to "touch me" and have a personal significance. It wouldn't matter whether I was spending £100 or £10,000 I couldn't buy anything I wouldn't hang or display in my home which makes me a collector rather than an investor, although having said that, when spending a significant amount on a piece of art I am acutely aware of the investment value and would not spend any amount of money if from an investment point of view, it was overpriced. It's a fine line to cross over and I am fortunate to have professional advice available to me!"
Look out for Part Three in this series. Follow us on any of our social media channels to be sure of receiving this.