…
We're delighted to reveal that #ShipArtAOW No.16 will feature artwork from British contemporary multi-disciplinary artist Claire Luxton.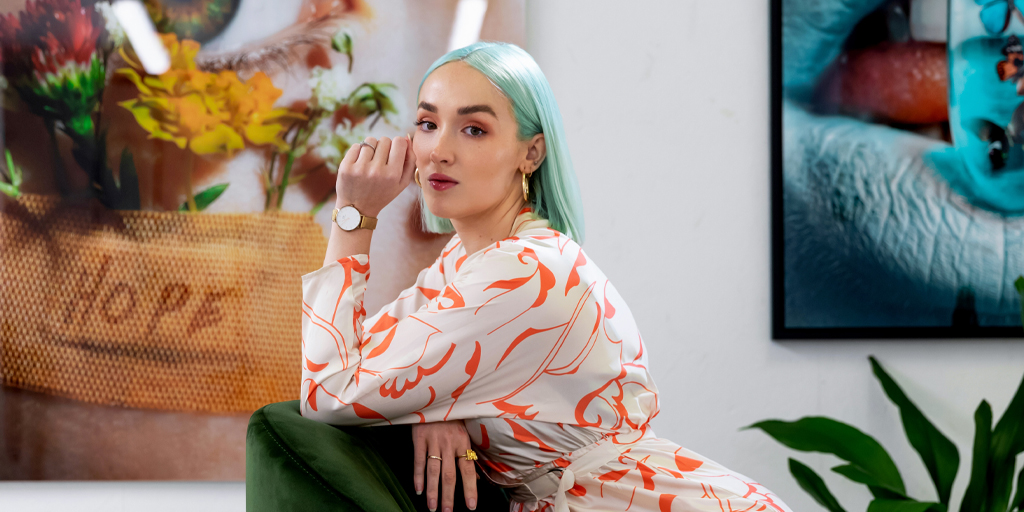 About Claire Luxton
Luxton works with photography, installation, poetry and painting and is represented by MTArt Agency. Her work has been shown in London, Miami and Singapore, including exhibits at The London Art Fair and Art Basel.

The artist has collaborated with brands from Adobe to McQueens and created bespoke public artworks for clients such as Westminster Council, The Crown Estate, JP Morgan, The Affordable Art Fair & The Birmingham Royal Ballet. Luxton has recently had articles published in Harper's Bazaar and her works selected for and exhibition on peace at the UN in New York. Luxton's work has also been in both Glamour Italia and Germany and recently on the cover of FLUX magazine.


What can we expect from Claire

| | |
| --- | --- |
| | |

Luxton explores human fragility, physicality and the female form. Her work draws on both the modern anxiety of society and the environment; each portrait, painting and accompanying poetry, becoming an exploration of isolation, desire and uncertainty.


"My new work feels like a tide of change, a building conversation between a forgotten part of myself and the perpetual rhythm and anxiety within today's society. I seek to examine the anticipation of perfection and the heightened nervousness of self; an in-built loneliness from constantly seeking, looking, wanting, needing."


Where can we see Claire's work?
Currently – At a new exhibition in London during December & January called "Loading" with MTArt Agency and Koppel Project, also featuring Meritt Moore and Ben Cullen Williams.

January 2021 – Luxton has been working on multiple public art projects with MTArt, Westminster and the Crown Estate, so look out for her work across central London, including a large projection on Marble Arch for the Inside out festival.

There is also a new collaboration in January with McQueens in the pipeline.


ShipArt™ – ArtOnWheels Fleet (#ShipArtAOW)
It's all about showcasing artwork in social environments by actively bringing it to the streets for all to enjoy. Through working with renowned artists like David Aiu, Flight Logistics-ShipArtTM are achieving their objective.
Artists whose work currently features on our vehicles include: Dan Kitchener, D*Face, SNIK, The London Police, Jim Starr, Adelaide Damoah, Natasha Kumar, Richard Orlinski, Seaty, David Aiu, Sophie Long and more recently Mathias Chirombo who was selected from amongst 50 other artists to provide art for vehicle No. 15.