…
Beautifully wrapped in artwork created by David Aiu Servan-Schreiber, the latest addition to the #ShipArt ArtOnWheels series is on the road today and shipping artwork across the UK and Europe.

Inspiration for the theme came from the artists' "Planets" series, and replicates his cement and metal leaf style. It is intended to draw the eye and soul to consider the environment and our place in the universe as it passes by – a brief visual encounter leading to longer contemplation.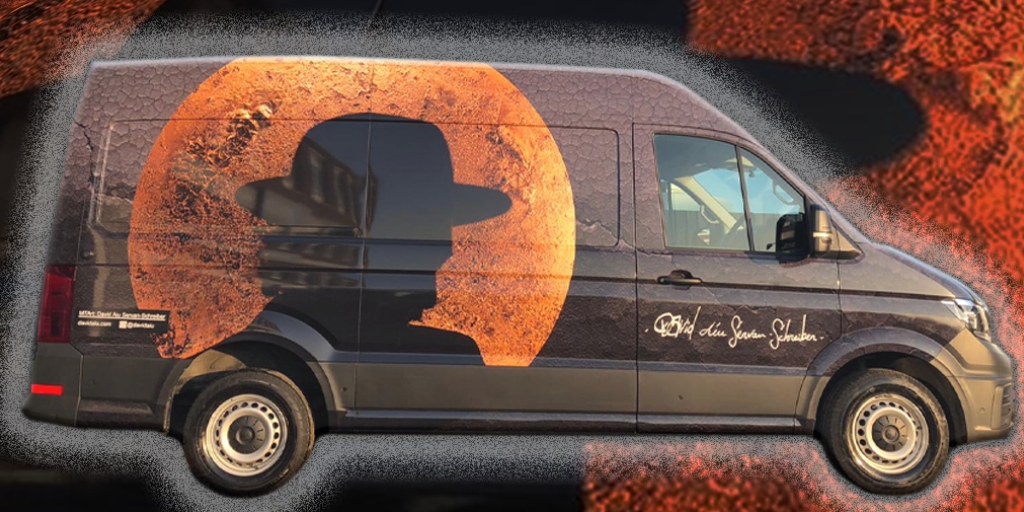 Artist David Aiu Servan-Schreiber's #ShipArtAOW vehicle No.14 (Wrap by Joyce Design Ltd)
"It is by looking at our environment with the same lenses as believers look at their religions that we can tame the fever which our Earth suffers from at the moment, and that many refer to as global warming."
– David Aiu from MTArt Agency website.


Previous artists and vehicles in the ShipArtTM ArtOnWheels collection

#ShipArtAOW No.14 part of a fleet of vehicles whose purpose (apart from carrying art) is to make art accessible to all by bringing it to social environments for all to enjoy. Through working with renowned artists like David Aiu and agencies such as MTArt, we are able to showcase art to audiences that may never have stepped inside a gallery or an art fair.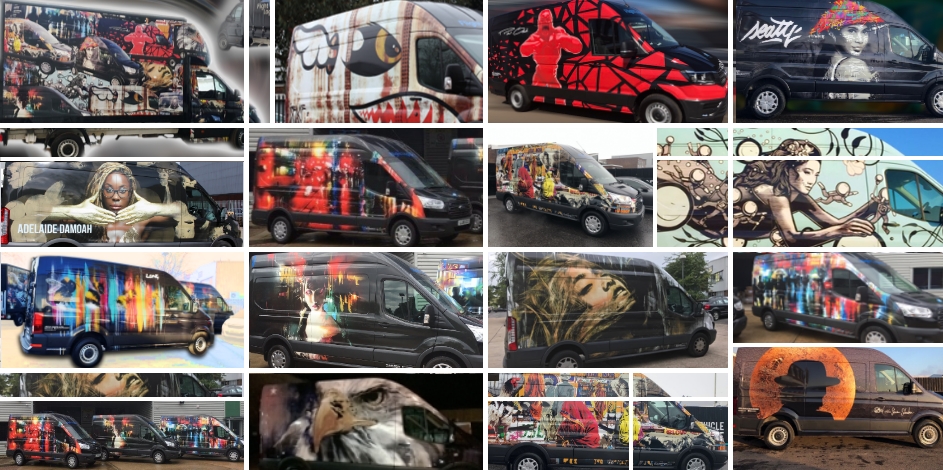 #ShipArtAOW vehicle series including D*Face, Dan Kitchener, SNIK, Jim Starr, The London Police, Adelaide Damoah, Natasha Kumar, Richard Orlinski, Seaty, Sophie Long, Daivid Aiu, and Flight's own design in celebration of artists in the collection


If you do spot any of our Art Fleet on the road please do take a photo, post it on line and tag us – we'll watch out for it!


For more information about our international art shipping services, contact us, or check out our Instagram, Twitter, Facebook and LinkedIn posts