…
As Official Art Packers for One Small Step's exhibition, at London's The Other Art Fair, our mission was to create packing that was more than just protection!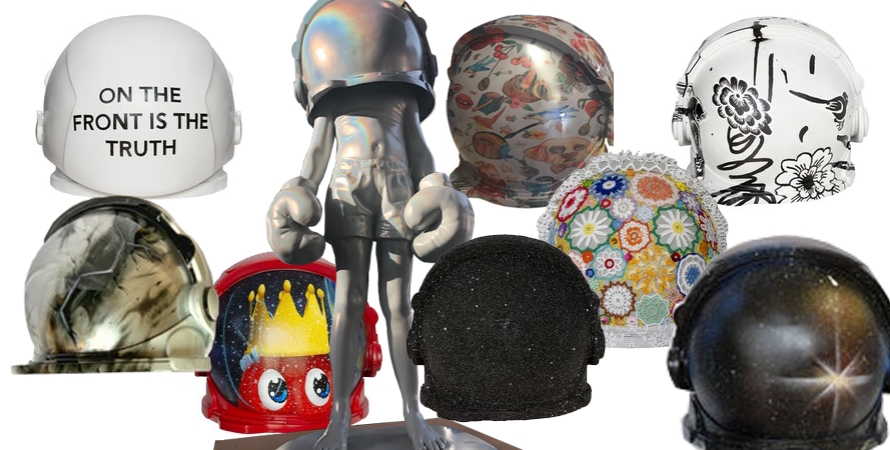 Flight attended the Saatchi Art/The Other Art Fair private viewing last night at The Handyside Canopy, Kings Cross, London.


Ahead of the public days held between Friday 5th – Sunday 7th July, Flight attended the private view of artwork by some 100 independent and emerging artists, all of whom have been handpicked by a Selection Committee of art industry experts. Amongst them, under the banner 'One Small Step', was a very special collection of art.
Astronaut helmets painted or decorated by leading contemporary artists in an eclectic range of artistic styles, were displayed in a unique manner on the embellished packing cases Flight built to safely deliver the pre-worked helmets to each artist, and then for transporting them to the event.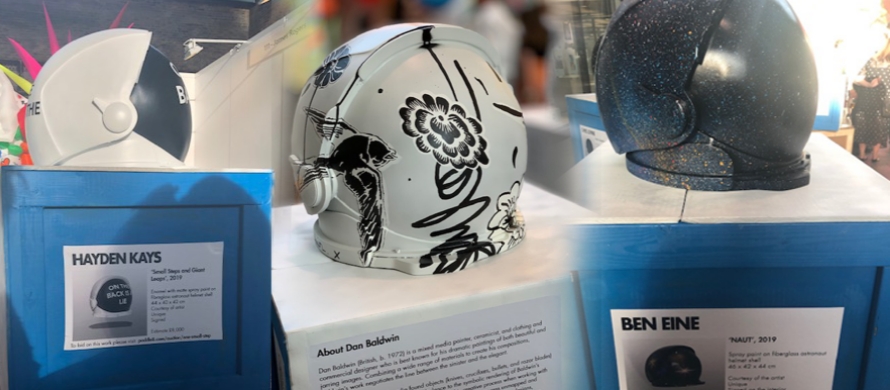 Two boxes built for each helmet, one inner and one outer, so that when unpacked they could be stacked and display the helmet at the top. Once in situ the cases were sprayed as pieces of art in their own right to complement the display.
As the official packing partner, Flight donated the 24 packing/exhibit cases to support the fundraising efforts.
All proceeds from the sale of the helmets will go to MAG (Mines Advisory Group) whose mission is to clear landmines and unexploded bombs from conflict-affected communities… More details HERE.


Visitor information for the event:
West Handyside Canopy & The Crossing, King's Cross London N1C
Nearest station: King's Cross.

Opening Hours:
Friday 5 July 2 pm – 10pm £11 (£9 Concessions)
Saturday 6 July 11 am – 7 pm £11 (£9 Concessions)
Sunday 7 July 11 am – 6 pm £11 (£9 Concessions)

Tickets bought on the door for Friday-Sunday entry cost £14 (£12 Concessions)
Tickets are valid for the duration of the weekend. Children under 16 years do not need to buy an entrance ticket and must be accompanied by an adult.

Website: www.theotherartfair.com