…
We're very excited to announce that the next addition to the ShipArtTM ArtOnWheels series, will be wrapped in artwork donated by renowned artist Richard Orlinski. Vehicle number 10 will be "dressed" and on our roads in a matter of weeks!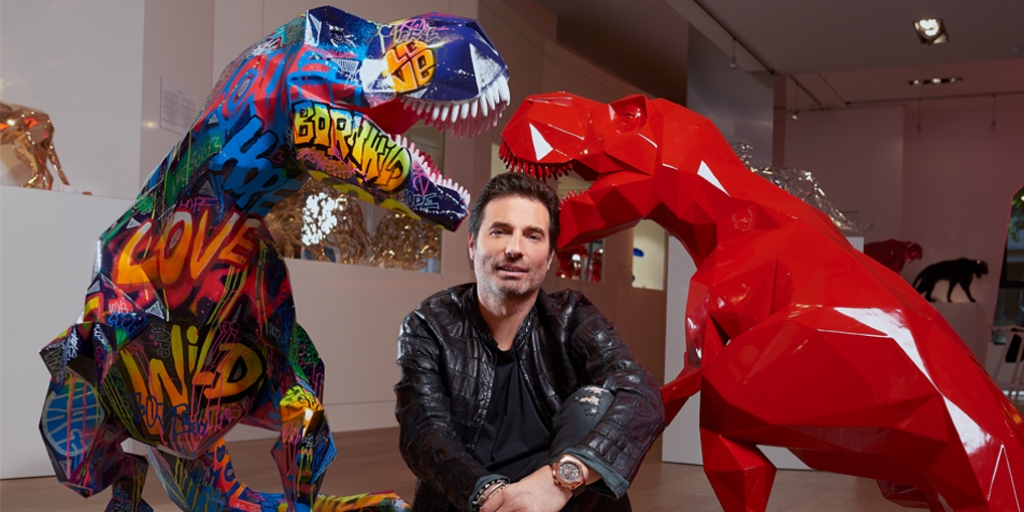 Richard Orlinski with two of his sculptures


Apart from being a talented artist there is a further significant reason why we chose Orlinski as our next ShipArtTM ArtOnWheels artist. He is animated by the desire to democratize art by making it accessible to all, perfectly aligned with the guiding principles driving our ArtOnWheels fleet project.


What can we expect from the best-selling French artist in the world?

Richard Orlinski is a contemporary pop artist whose colourful and polished sculptures of animals and iconic objects (made from industrial materials) are inspired by the "Born Wild" concept and are a reflection of a profound contemplation on animal instincts and human nature.

Born on January 19, 1966 in Paris, France, Orlinski studied at the National School of Fine Arts in Neuilly-sur-Seine. He currently lives and works in the city of his birth and his work is exhibited in more than 90 galleries across the globe.




Richard Orlinski sculptures


ShipArt™ – ArtOnWheels Fleet
It's all about showcasing artwork in social environments by actively bringing it to the streets for all to enjoy. Through working with renowned artists like Richard Orlinski, we are achieving our objective.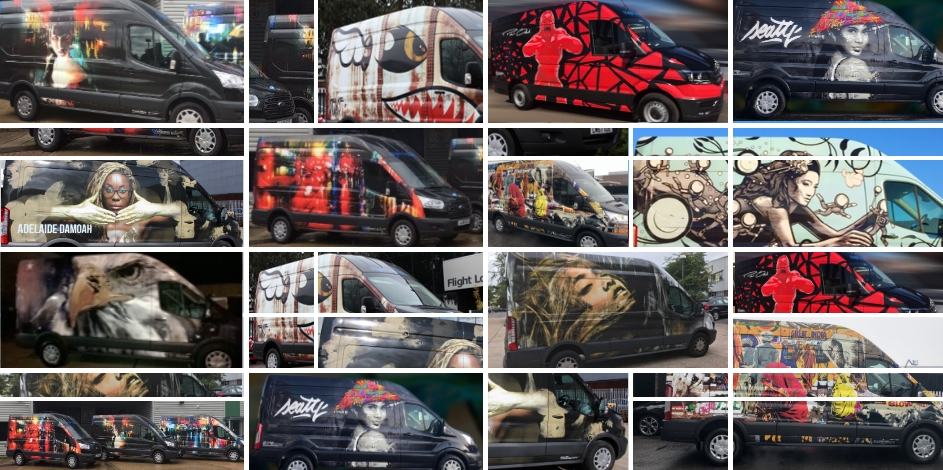 Flight Logistics-ShipArtTM ArtOnWheels (#ShipArtAOW) series


Nobody finds delivery vehicles of any interest what-so-ever, except of course if it's one of our ShipArtTM ArtOnWheels vans. Our participating artists love it too. It allows them to reach audiences that don't traditionally visit galleries or places of art, improving their profile, broadening their audience, whilst overcoming some of the traditional preconceptions of art being "exclusive".

Artists whose work currently features on our vehicles are: Dan Kitchener, D*Face, SNIK, The London Police, Jim Starr, Adelaide Damoah and Natasha Kumar.

We'll keep you updated with further progress. Follow us on any of the social channels as shown below, to keep abreast of this and other posts featuring appropriate and useful arty facts.