Our series of #FeatureFriday articles introduces interesting artists and art forms to our online audiences. We are delighted to now include an incredibly talented contemporary embroidery artist and lecturer, Jacky Puzey to this series.
Jacky once told Design Nation in an interview that one of her main challenges was, is, having way too much to do… fair recognition for the stunning work produced by this designer, artisan, and inspiration.
About Jacky Puzey  
Jacky, who is based in Bristol, is an award-winning artist whose work combines traditional embroidery skills with digital technology. If you're not already following her on Instagram to enjoy her work (details below) we highly recommend you do.
She succeeded in acquiring a PhD in Fashion, Textiles and Visual Culture in 2014 at Bath Spa University, where she developed a passion for creative, hand drawn, digital embroidery. Having set up Jacky Puzey Embroidery Ltd in the same year (see her Mission Statement) she's been busy delivering on commissions ever since with clients across the globe, from Europe to Kuwait to Taiwan and USA.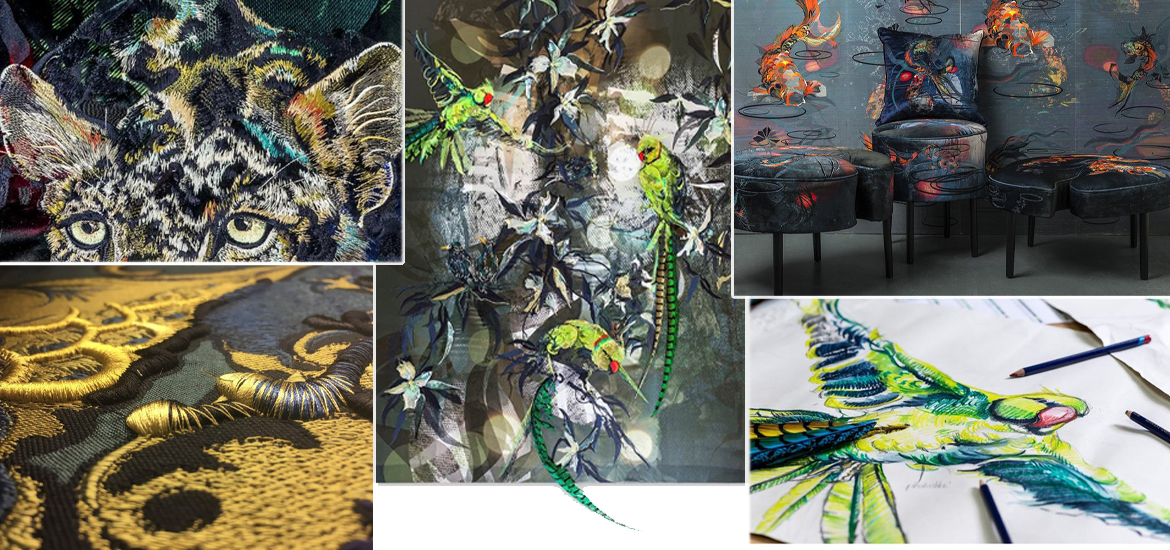 About Jacky Puzey 's art
Jacky's pieces grab the attention through a mix of dark and highly coloured stitching that perfectly emphasise the wild animals and fauna within their habitats. Described on her website as:
"…a menagerie of embellished creatures, squirrels chatter, foxes prowl, and parakeets, pirouette in Jacky's feral pageant. She uses fur, feathers, tweed, and organza as well as drawing, laser cutting and digital embroidery to explore a baroque pleasure in imagery and style."
Projects include Couture Furniture, TV, and Film (see her gorgeous 'cloth of state' in Becoming Elizabeth), Art and Fashion collaborations, Commercial.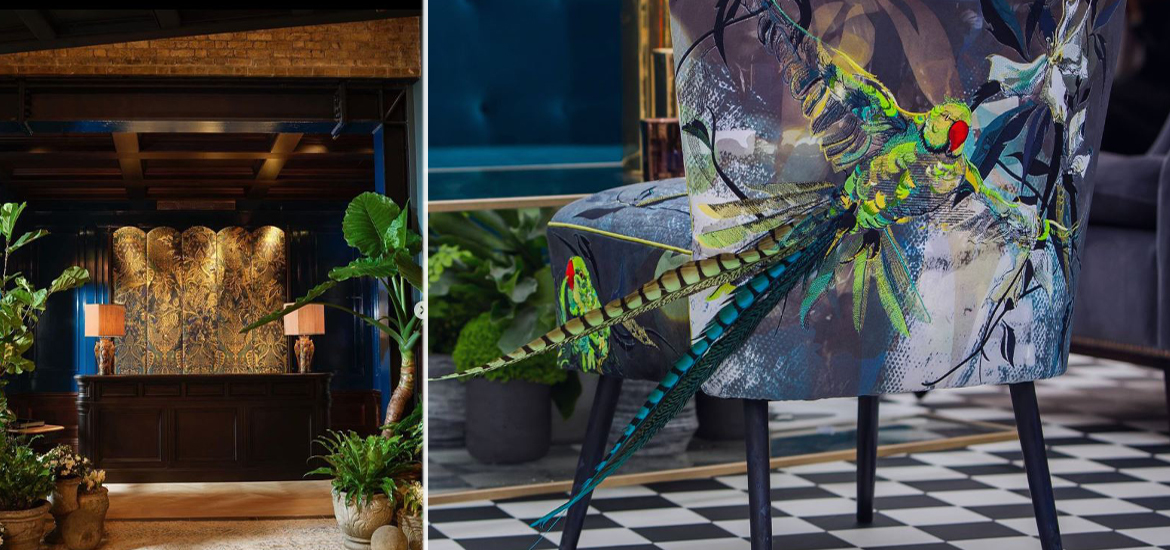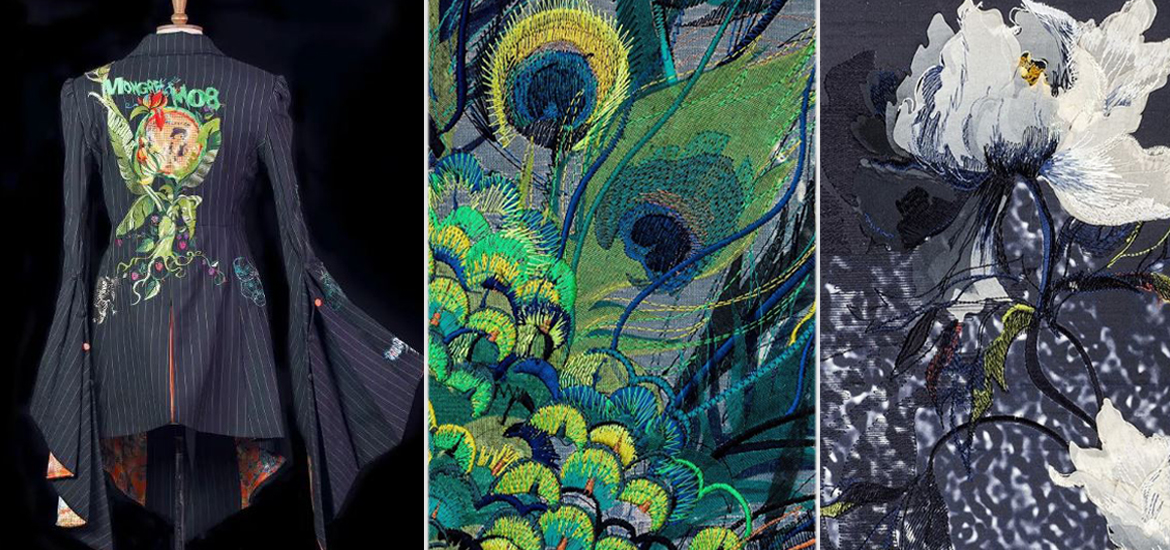 Where can Jacky's work be seen?
Jacky's work can be found in private collections around the world, and she regularly exhibits at appropriate events. The below links will provide information on both. Her work is also featured in the book "Craft Britain – Why Making Matters", by noted authors and authorities on craftsmanship and collectable design, Helen Chislett and Viscount David Linley.
Website: http://www.jackypuzey.com
Instagram: jackypuzey
LinkedIn: Jacky Puzey
Pintrest: Jacky Puzey Embroidery