We're delighted to announce that #ShipArt #ArtOnWheels vehicle No.21 is on the horizon and will feature artwork from talented South African artist, Lesego Seoketsa. This particular wrap will be quite different to all that have preceded it, and we're looking forward to sharing it with you all soon.
About Lesego Seoketsa
Lesego works mainly with photography, collages, and paintings. She draws inspiration from Western fashion designers (such as Elsa Schiaparelli), artists (Salvador Dali), and cultures from Southern Africa. She has recently been producing new works through the Makwande Art Residency in Antibes of which Flight Logistics-ShipArt are corporate sponsors (for more information on this please CLICK HERE)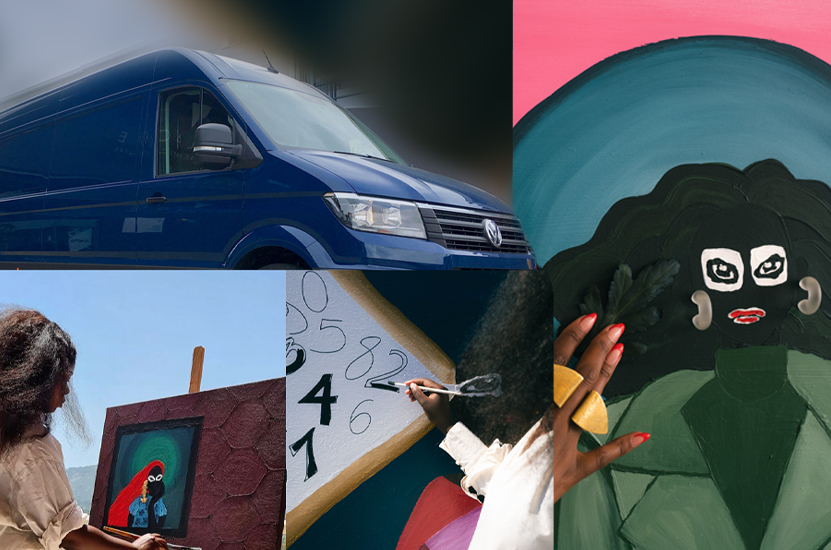 What can we expect from Lesego's work?
In Lesego's own words…
"My works have evolved in scale, depth, and quality in such an exciting way. I challenged myself in ways I hadn't before, producing 3-dimensional pieces on larger canvasses. The residency has accelerated my conceptualisation and technique so far beyond my boundaries. I have achieved in a short space of time what would've taken longer on my own.
This is my best work yet!"
We can't wait to get Lesego's work on our next art van and are looking forward to sharing images of it with you when it's wrapped and on the road.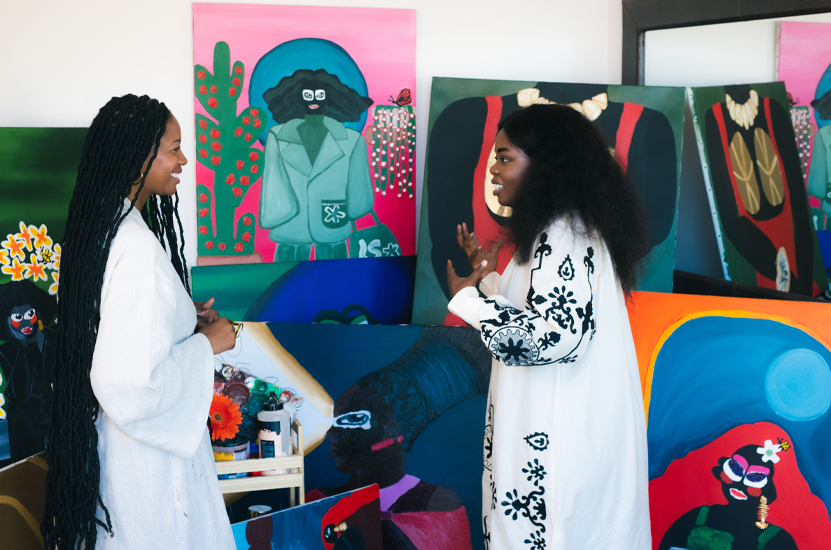 Some images sourced from @matthieu.chhh & @fromthebayfrance.